30.04.2019
Inshot Photo & Video Editor Archives
Inshot Photo & Video Editor Archives
Technology Enhanced Learning
Since the introduction of Panopto at the University of Sussex, our thoughts have been on video. Panopto provides a great platform for delivering not only lecture capture but any video.
Modern smartphones make it easy to shoot video and if you have an iPhone or iPad, Apple's iMovie and the simpler Clips provide solid choices for editing the footage. For the large number of staff and students using Android devices however, the choice is not so clear. In my search I came across InShot, a simple, intuitive video editor which works across iOS and Android.
About the App
Inshot lets you quickly edit together video shot on your phone or brought in from other devices. Adding text is easy and there is a good selection of music which can be added for free. You can see an example of a video edited on Inshot here:
InShot makes it easy to change the video shape for different Social Media without having to re-edit (something which can be an issue with other editors).
The free version of the software lacks transitions to smoothly change from one clip to the next but this is a minor issue and overall it is very easy to use.
Is it free?
Yes. InShot operates a freemium model where it is free to produce basic videos but you pay for more advanced features and stock media.
Will it work on my device?
InShot has versions for Android and iOS.
Where can I get the app?
InShot is available for Android on the Google Play Store or from the App store for your iPad, iPhone or iPod Touch.
Ideas for using InShot in learning and teaching
There are plenty of uses for video in teaching:
Staff can produce short lecture presentations for a flipped approach to teaching.
Editing together Khan Academy-type explainer videos for simple skills.
Students can create short revision videos to recap and remind them of key points in a lecture.
Students video presentations for formative assessment.
What are the alternatives?
PowerDirector. PowerDirector is the go to Android app for higher-end editing. While not as intuitive as InShot it provides a wide set of features such as the ability to layer video, add transitions. The free app is limited to exporting the lower definition 720 video.
Adobe Rush. Adobe are well known for their media production tools and in 2019 they released Rush. This is available free to University of Sussex staff as part of the Creative Cloud licence. Students are able to purchase a licence at a reduced rate.
For iOS you also have the Apple options:
How do I share videos created with InShot?
Once you have created a video you need a way to share it and this is where Panopto comes in.
The Panopto app provides an easy way to upload your video to be shared.
Open the app and login to the University of Sussex account.
Select the 'upload to cloud' icon at the top of the screen.
Select the relevant module folder.
Finally choose the video to upload.
With any video, always remember to add captions for those unable to access the audio.
Panopto will create automatic captions however it is likely you will need to correct them so do make time for that. You can read more about adding captions in our post: Focus on Panopto: Editing recordings
Want more help and info?
If you have further questions about video for teaching please do get in touch at tel@sussex.ac.uk.

Источник: [https://torrent-igruha.org/3551-portal.html]
,
Inshot Photo & Video Editor Archives
Android
Multimedia
Video Editor Photo Editor - InShot
All-in-one video editor tool
InShot Video Editor & Video Maker is a freevideoutility application wherein you can create or enhance the quality of your video clips with ease. It has all the features that you are looking for in a great video maker or editor—such as trimming, cutting, and splitting of video portions; merging clips; and adding music, filters, effects, text, and stickers into it. This app is available for mobile, which makes it easily accessible for you to use. 

Extended photo and video features
This video application is not your ordinary free video editing tool, as it can also act as your slideshow maker, a collage and photo editor, and even as a video converter. 
As a slideshow maker, it allows you to merge photos as one or mix photos together with videos; while as collage and photo editor, it authorizes you to put stylish layouts, unique filters, and colorful backgrounds into an image. Moreover, it also acts as your video converter, which lets you easily convert your clips to MP4 format.
Share videos to social apps
InShot Video Editor & Video Maker allows you to distribute your created or edited clip to all major social media apps, like Instagram, IGTV, Facebook, Whatsapp, YouTube, Twitter, Tiktok and Messenger. It also supports customization of your video export resolution without losing the quality and has the ability to produce a 1080p or 4K movie clip. 
Practical alternative to paid video editors
This video editor application is a perfect substitute for expensive video-editing tools, as most of the features this app offers is free of cost. There are some paid features but it's still relatively cheaper than the high-end editing tools. 
However, this is not highly recommended for long-duration videos, as it experiences glitches when editing for a long time—which causes the app to crash and erase the project you are working on. 
PROS
Extensive features
Video shares to multiple social apps
Most features are free to use
High-quality video export resolution
CONS
App often crashes when editing for a long time
Slow export process
Free Downloadfor Android
In
Softonic
we scan all the files hosted on our platform to assess and avoid any potential harm for your device. Our team performs checks each time a new file is uploaded and periodically reviews files to confirm or update their status. This comprehensive process allows us to set a status for any downloadable file as follows:
Clean

It's extremely likely that this software program is clean.

What does this mean?

We have scanned the file and URLs associated with this software program in more than 50 of the world's leading antivirus services; no possible threat has been detected.

Warning

This software program is potentially malicious or may contain unwanted bundled software.

Why is the software program still available?

Based on our scan system, we have determined that these flags are possibly false positives.

What is a false positive?

It means a benign program is wrongfully flagged as malicious due to an overly broad detection signature or algorithm used in an antivirus program.

Blocked

It's highly probable this software program is malicious or contains unwanted bundled software.

Why is this software program no longer available in our Catalog?

Based on our scan system, we have determined that these flags are likely to be real positives.
We'd like to highlight that from time to time, we may miss a potentially malicious software program. To continue promising you a malware-free catalog of programs and apps, our team has integrated a Report Software feature in every catalog page that loops your feedback back to us.
Flag any particular issues you may encounter and Softonic will address those concerns as soon as possible.
App specs
License

Free

OS

Android 9.0

Downloads

9K

Language

English

Version

1.609.248

Latest update

Jan 2, 2020

Developer

Cameras.Ideas

User rating

9/10 (84 votes)

Download Options

Google Play

Filename
Report Software
Источник: [https://torrent-igruha.org/3551-portal.html]
Inshot Photo & Video Editor Archives
Tag: Download Free InShot Photo & Video Editor for PC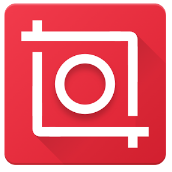 InShot Photo & Video Editor for PC Free Download (Windows XP/7/8-Mac)
4.2 / 5 ( 123 votes ) InShot Photo & Video Editor is a spectacular video editor app which is available for all smart phones. InShot Photo & Video Editor is a remarkable and implausible photo editor app for the smart phones having…
· by admin·1
Disclaimer: Appsforpcclub.com is a participant in the Amazon Services LLC Associates Program, an affiliate advertising program designed to provide a means for sites to earn advertising fees by advertising and linking to "AppsforPCClub" (amazon.com, or endless.com, MYHABIT.com, SmallParts.com, or AmazonWireless.com). We are not associated with any App/Game developer, Google, Samsung or any other OS provider and smartphone manufacturer. We are an unofficial fan site.
This website uses cookies to improve your experience. We'll assume you're ok with this, but you can opt-out if you wish.AcceptRead More
0 FlaresTwitter0Facebook0Filament.io0 Flares×
Источник: [https://torrent-igruha.org/3551-portal.html]
.
What's New in the Inshot Photo & Video Editor Archives?
Screen Shot
System Requirements for Inshot Photo & Video Editor Archives
First, download the Inshot Photo & Video Editor Archives

You can download its setup from given links: