13.07.2019
Best PC For Photo Editing Archives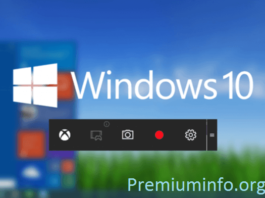 Best PC For Photo Editing Archives
Buying a new computer can be a minefield. There are so many models to choose from with wildly varying budgets. How do you get the best performance for your budget? Where should you invest your cash (and where can you save)?
This article is straight forward, jargon-free advice on what to think about when buying a computer for photo editing. If you are looking for an in-depth analysis, you are in the wrong place. If you are looking to upgrade your current computer, but are unsure of how to spend your cash wisely, then this article will be a great starting point.
Mac vs. PC
I didn't want to open this up with something that can descend into arguments. Instead, I thought I'd start with the one topic that everyone can agree on (or not) – Mac vs. PC. Seriously though, I thought it best to get this out of the way first. I'm a Mac guy. I have been for years. I am heavily invested in Apple's ecosystem, and it works best for me.
However, I will put it on record (and be held to it from this day forward), there is very little difference between Mac and PC. Software in the modern world is platform agnostic and very few programs are Mac-only or PC-only. The price difference is not always as large as people make out, and you will generally be invested in one platform or the other already.
I know there is the old argument that most creatives use Macs over PC, but this is outdated and not strictly true. My personal theory is that Mac products tend to look better (thanks to Johnny Ive) and creative people tend to like to surround themselves with beautiful objects. If you go into a high-end design office, Macs tend to fit with the aesthetic better, hence why we see more Macs in these situations.
Both platforms have their quirks. Both are capable of great results. With a similar spec and finish, there will be a similar price involved.
I am sure there will be some discussion in the comments about this, but I really want to leave this argument here. It is boring, and nobody will ever win. We are on the Internet, after all.
Yes, it's expensive. Yes, the monitor stand costs more than most monitors. But if these are things you are worried about, this machine (the Mac Pro) is not for you.
Monitor first
Before you begin to look for a computer, invest in a monitor – and for goodness sake, calibrate it. As photographers, we concern ourselves with the best image quality we can achieve. If you are editing the image on a screen with a limited color range and that is way too bright, you will tend to be disappointed when you print your images. They simply will not match what you see on the screen. When looking for a new computer, it is easy get carried away in what processor to go for, or whether we should invest in a larger hard drive. But, surprisingly, a monitor can be, in many cases, an afterthought. It shouldn't be.
When looking to buy a monitor, you should really aim for one with a wide color gamut and if you can afford it, go for an IPS panel.
Lastly, in terms of resolution, a 4K screen is great but comes with a higher price tag. My advice is color over resolution. 4k is nice, but it is not anywhere near as important as color consistency. I edit on a 2560 x 1440 monitor as when I was looking I could not get the consistency of color I wanted within budget in a 4K screen. I have never wished for more resolution yet.
A high-quality monitor, correctly calibrated, will have the biggest impact on your images.
Laptop or Desktop
This is something that depends on your situation. Modern laptops are hugely powerful. The main thing that holds them back is the graphics card. However, with the rise of the external graphics card, this is starting to be negated.
Obviously, the benefit of a laptop is portability. Traveling with your laptop is great as you can edit whilst out and about. You can also get the images off your memory cards (always back them up before you format the card though). For me, as a wedding photographer, being able to import images into the computer whilst I get a break saves me time when I get home. I can also create a preview for the couple on the day of the wedding. This is something that is not possible with a standard PC or iMac. Also, when shooting multi-day music festivals, most outlets require a same-day turnaround of images. In this situation, a laptop is essential.
With modern laptops, the ability to have it transform into your desktop machine has never been easier. I have a 2018 13" MacBook Pro which, with the use of a dock, simply requires me to plug in one cable to connect it to my monitor and external hard drives and charge it. I have a fully-functioning desktop in seconds.
However, this portability comes at a financial cost. You will always pay more for a laptop than a similar specification desktop PC. If you have no need for the mobility advantages of a laptop, you can get a desktop with similar specs for less money.
What you should buy depends on your requirements and your budget. If your budget is small, I would always recommend a desktop PC, as you will get more bang for your buck.
Desktop or laptop? It depends on your needs.
Processor
The processor is the brain of your system. When looking at a computer for photo editing, the processor is where you need to be looking to max out as much as your budget can afford. The key thing to look for in processors is the cores. In simple terms, a processor is split into cores. Each core can work on a separate task, so therefore, the more cores you have, the more multi-tasking the computer can do (or the better its ability to split tasks down into smaller parts to complete it quicker).
Ideally, you want to be looking at a quad-core to a six-core processor. A quad-core processor hits this sweet spot of performance to price ratio, but if you can afford to upgrade to a six-core processor, you will see increased performance. After this, unless you are a particularly heavy user, you will see little benefit in more cores.
A processor is where you really need to max out when choosing a new computer.
RAM
This is where you may be surprised. If you are using your computer solely for editing photographs and you are not applying several layers and effects in Photoshop, you can easily get away with 8GB of RAM. If you want to push the boat out a little, or are planning on getting a camera with a huge megapixel count, such as the new 64MP Sony, you really need to push this to 16GB.
RAM tends to be one of the cheaper upgrades when configuring a computer. Whilst you may not be needing 16 or 32GB right now, as with all things computer-related, buy the best spec you can afford. This allows you to be happy with your computer for longer. RAM is one of the simple upgrade tasks to do yourself. However, note that in some computers, laptops especially, (yes, I'm looking at you Apple) it is not something that can be done after you have purchased the computer.
Graphics Card
Your graphics card (or GPU) is the thing that fools some people. For photography, you really do not need a hugely powerful graphics card. It is something that has one main purpose, which is running your monitor. Now if you are planning on running a dual monitor 4K setup, then it is worth investing a little in your graphics card, but unless you are planning on doing some hardcore gaming, you will not really notice the benefit of the high-end graphics cards in almost all photo editing situations.
When using certain photo editing tools, the graphics card will speed things up a little, but the price to performance ratio of a higher-end graphics card is not as beneficial as spending the money elsewhere, such as an upgrade to your processor.
Now, if you do video editing as well as photo editing, this is where you will see the benefit from a good quality graphics card. If you are doing any type of motion graphics on your videos, you will see an even bigger boost. This is where graphics cards will make a difference. If you are doing video work (or plan to) then you do need to allow some budget for a dedicated graphics card, or GPU if you are going down the laptop route.
Hard Drive
There are two types of hard drives: Solid State (also known as SSD) and a Hard Disk Drive (known as HDD). They work in different ways, both of which have advantages and disadvantages.
Hard Disk Drives have been around for years. Data is stored on a rotating platter, which is then accessed by a read/write head to access or write the data. Most hard drives spin at 5400 or 7200 rpm. Simply put, the faster the rpm, the faster the drive can read/write data. Because they have been around for so long, the cost is much lower than a Solid State Drive. This makes this type of drive ideal if you are looking for a large amount of storage. It also means computers with HDD drives tend to be cheaper.
Solid State Drives are much newer technology. You will be most used to them as the storage in your phone and tablet. They work via an inbuilt processor called a Controller that performs the tasks of reading and writing data. The better the quality of the Controller, the faster the drive. They are much faster than Hard Disk Drives, but have one major disadvantage – the price.
The cost per gigabyte of storage Is much greater on SSD drives. On average, it is up to five times more expensive. However, that is really the only downside. SSD drives are much faster, less noisy (an SSD drive has no moving parts, unlike an HDD) and generally a little tougher (the head on an HDD does not like being banged about).
How much faster? Well, on an average computer, the start-up time will generally be over four times faster with an SSD. Programs will load much quicker, and the whole experience just feels snappier.
This is one of those speed boosts that you will not necessarily miss until you have used an SSD-based system. Once you have experienced it, I guarantee, you will not want to go back from it. Upgrading to an SSD on your current computer will give you a great upgrade for relatively little money.
I would always recommend an SSD as your main hard drive and then using larger HDD drives for your storage, either internally or externally. This way, you will have the best of both worlds. If you can afford it, I would suggest a 1TB SSD drive, as this means you can keep current work on the SSD drive to feel the benefits. Then your archive can be kept on HDD to access when you need it.
You also need a backup strategy in place. If you haven't, please do yourself a favor and read up on how to backup your photos. I would hate the thought of any of you crying over lost photos.
Possibly the most boring photo ever put on DPS. Whilst they are not much to look at, an SSD drive will give you a big speed boost.
Summary
I could now list some machines that are currently considered the best for photo editing. If you Google the phrase "best computer for photo editing 2019" you will find several lists. However, I don't want to do that. Not least because if you are reading this 6 months after I wrote it, it will already be out of date. Instead, I thought I would leave you with the top 6 things to think about when choosing the right computer.
Buy the best processor you can afford. The majority of the work for photo editing relies heavily on the processor. Depending on what machine you buy, RAM is something you can upgrade yourself cheaply in the future. If you can afford 16GB then go for it. Just make sure before you stick at 8GB to save some budget, you can upgrade it later.
Go for an SSD, but don't go crazy for size. Try to go for a 1TB drive, or if on a tighter budget, a 512GB drive. Then invest in a larger 7200RPM external drive for more space. This way you can get the speed benefits of an SSD for your current editing and keep your work stored on a still fast, but cheaper external drive. And pretty please, with a cherry on top, invest in a backup!
Don't buy a laptop if you're not going to use your computer out and about. You can get much better value from a desktop. So, if you only edit at home, get the most power for your money.
Invest in a decent monitor. Then invest in a calibration device. Then invest in your computer. A good, calibrated monitor will not only last you longer, but it will also make your photos look better. Not just to you, but to everyone else as well.
Keep your eyes open for deals. These are usually highest when new models are coming out. If you are happy to invest some time searching, you can find some great bargains.
Lastly, don't be afraid of secondhand or refurb, especially if you are on a budget. I have purchased most of my equipment refurbished by Apple (and saved a lot of money). You can also save huge amounts of money buying secondhand. You can buy some slightly older equipment that will be perfectly adequate for a fraction of the price. For example, lots of gamers often update their graphics cards. You can then pick it up to boost your computer for a fraction of the retail price. Obviously, this method is not without some risks. However, it is a way to get great value for money if you're on a tight budget.
Lastly to go back to the start, Mac or PC? It really doesn't matter! Unless you can afford to buy a Mac. In which case, you should always buy a Mac! (Sorry PC fanboys and girls, I couldn't resist. I await my roasting in the comments 🙂
Источник: [https://torrent-igruha.org/3551-portal.html]
,
Best PC For Photo Editing Archives
Build a Powerful PC for Photoshop and Other Imaging Applications
So there is no question that currently it is of critical importance to have very fast disk access in your machine to improve it's overall responsiveness. This has been well known for a while, but the emphasis has shifted even more in this direction given the change from large, single file processing to the 'many small files' processing model. Fortunately, at the same time this need has become more important, there has been a real change in the PC landscape - the most important change in PC structure for at least the last decade - SSDs: Solid State Drives. While these are still relatively expensive compared to traditional hard drive, they are quickly coming down in price and affordable options are definitely on the table now for anyone building a PC.

Imaging machines should have several hard drives in them, not just one fast one. Indeed, three is really a minimum, although 4 or more is even better. They needn't all be solid state drives, but ideally at least two of them. Fortunately, they don't have to be particularly high capacity disks - speed is more important than space, although you will need at least one high capacity drive for longer term storage.
Both Photoshop and Windows use a disk based system for virtual memory known as paging. Put simply, if you run out of RAM, your computer will start using a small amount of disk space as if it is RAM. It will take the least important stuff in your RAM and write it out to disk to make more room in the available RAM for what you currently need. When you need back what is now stored on the disk, it will load the data back in from the disk and write something else back out to the disk. So while you might have 4GB of RAM in your machine, the computer happily pretends it has 8 or more GB in practice through this virtual memory technique. Now - Photoshop and Windows both do this - but unfortunately they don't co-ordinate this system (Photoshop has its own memory management subsystem unlike almost all other applications that simply let the operating system do this for them).
If you allow both Photoshop and Windows to use the same hard drive for virtual memory you can run into dramatic slowdowns surprisingly quickly. If you create a few layers in Photoshop on top of your 100Mb file, you will notice that the file size in Photoshop goes up rapidly - it's not uncommon for a fairly simple file edit to result in a 1GB+ file. If Photoshop has to swap some of this out to disk, and Windows also feels it is running out of room at the same time, Windows and Photoshop will thrash back and forth if they're using the same disk and your system will crawl to a halt. So it is critical that the Photoshop Scratch and Windows Page disk be different disks.
Of course, if your disk is fast enough, then you may not need a dedicated drive. NVMe solid state drives are becoming affordable and are typically 5 times the speed of the fastest SATA SSDs. With these systems, you get better performance with having a single drive than using multiple drives (although of course if you have the budget then having multiple NVMe SSDs is even better, but it will get rather expensive!).

Источник: [https://torrent-igruha.org/3551-portal.html]
Best PC For Photo Editing Archives
17 Best Photo Editing Software for Photographers (2020 Ultimate Guide)
by Alexandra Bateman on Aug 25, 2020
Do you want professional photo editing software on Mac or Windows so that you can perfect your photos? Whether your a beginner or a pro, editing your photos before uploading them to your photography website is essential. In this guide, we'll share the best photo editing software for photographers.
The best photo editing software can help to bring focus to an image, highlight your key subjects and transform an average picture into something truly incredible.
But the question for most photographers is: how do you choose the right editing software to supplement your skills?
There are countless different photo editing software options, from better-known systems like Adobe's Photoshop and Lightroom to simple but effective choices like Canva. There's even some great free options, too.
So, in today's post we'll find out once and for all, "what is the best photo editing software for photographers?" We'll look at:
Today's free and paid top-rated software
Features of each software
How maximize your software options
Let's get started!
Why Should You Edit Your Photos?
Photo editing is part of the job if you're a photographer. Through editing, you can make your already stunning photos even more perfect by adjusting metrics like exposure, white balance and color.
Plus, editing your photos helps to reduce the size of your image files. This is especially important if you plan on posting your images online to your photography website or to a social media account. Smaller images will improve your WordPress sites' loading speed, which will in turn improve your search engine rankings. And, smaller image files post faster and with better quality on your social accounts.
So, photo editing is a win for you all around!
Having an intuitive and easy-to-use photo editing software can help you save time on photo editing while taking your images to the next level.
Let's take a look at some of the best photo editing software available online today. We'll be evaluating these software on three core principles:
Ease of Use
Functionality
Opportunities for Expansion
In other words, how intuitive are these programs to learn? What capabilities do they have — and not have — as photo editors? And finally, do they offer opportunities to expand their functionality through additions like plugins or presets?
Without further ado, let's see what these photo editing software have to offer!
---
1. Adobe Lightroom
It's impossible to ignore Adobe Lightroom when talking about the best photo editing software for photographers. In fact, Adobe products are considered the gold-standard when it comes to image editing software.
But why? What makes Lightroom so great? Let's take a look.
Adobe Lightroom Interface
If Photoshop comes off as too complex and cumbersome, then you're sure to love Lightroom's simple, beginner-friendly interface.
Lightroom's clean and easy workspace allows you to focus on what's important — your image. The left-hand panel gives you quick access to your image library, so you can toggle between photos as you edit. Within the right-hand panel, you'll find drop-down menus for making quick adjustments, adding keywords to your images and more.
In order to really get into your photo editing, you'll need to access Lightroom's horizontal tabs along the top of the workspace. All of your basic and advanced photo editing tools live in the Develop module. From there, you can manipulate your photo with lens correction, split toning, effects and other basic adjustments.
Having a centralized panel for all of your photo editing tools sets Lightroom apart and makes it super intuitive to use!
And, in the Develop module's left-hand panel, Lightroom keeps stock of your photo edits in a drop-down labeled History. That way, you can easily scroll back through your image edits, make changes and review your edits before saving them in a custom preset.
Also, you may notice that Lightroom gives you a guided walkthrough of each module the first time you open the program after downloading the software. Unlike some other in-app tours, Lightroom's tutorial hits all the highlights so you don't miss a thing. With this brief introduction alone, you'll be able to get started on your own edits.
Multi-Use Program
This program is more than just a photo editor. It's a photo organizer, too. Lightroom allows you to easily store and rank your images inside the program, which eliminates the need for an external photo organizing program. Simply assign your photos a star rating based on editing priority — or any other metric for that matter — and get to work!
It's clear that Adobe designed Lightroom to work for photographers at every skill level. So rest assured, Lightroom's navigable interface doesn't mean it isn't powerful. That's what makes Lightroom all the more impressive — it doesn't sacrifice functionality for ease of use!
Lightroom Key Features
For most freelance photo editors, Adobe Lightroom offers all the tools you'll need to create stunning portrait, landscape, real estate and other photography. Lightroom's host of fantastic features includes:
Face detection for photo organization
Camera and lens-based corrections
Brush and gradient adjustments
Fixing and blurring tools
Presets and professional filters
Customizable sliders
Multiple device support and sync
Adobe Lightroom Extras
Given its library of pre-made editing solutions called presets, Lightroom is one of the most expansive photo editors on the market. These presets make it easier than ever to achieve a specific look in your photos. Simply find a preset package you like via Lightroom's preset marketplace or online, then apply it to one or more of your images for a flawless edit.
Of course, presets work wonderfully for batch editing your photos at a break-neck pace. And, you can even design your own custom presets, which work like editing recipes for future photo edits. You can always edit pre-made or custom presets before you apply them, or you can adjust their sliders for a tailored application, depending on your photo.
With Lightroom's presets, you have the opportunity to continually expand the software's editing capabilities.
Not to mention, many third-party plugins and applications have integrated with Lightroom to make using the program even easier. Envira Gallery, for example, includes Adobe Lightroom to WordPress integration that allows you to easily sync your Lightroom photo galleries with your photography website.
Cost
Adobe Lightroom is available as a singular app, or as part of one of Adobe's Creative Cloud packages. You can get Lightroom and Photoshop together for just $9.99/month.
Get started with a 7-day free trial of Lightroom.
---
2. Skylum Luminar
For many reasons, Luminar has quickly grown to become one of the the most popular editing tools for professional photographers around the world. For one, you pay a one-time flat fee for the program rather than a monthly subscription like Adobe. And, Luminar offers a ton of built-in tools and accessories!
Luminar is a one-stop shop for photo editing that can be used by itself or as a plugin in with Lightroom, Photoshop and even Apple Photos.
Skylum Luminar Interface
Believe it or not, Skylum Luminar uses the same keyboard shortcuts that Adobe's Lightroom does. This is especially helpful if you're already familiar with Lightroom's interface. If that's true of you, you'll find switching to Luminar an easy transition given the consistent keyboard shortcuts between the two software.
And, like Lightroom, you can use Luminar as both a photo editor and a photo organizer. Once again, this means that you can upload your images to your Luminar Library so that all of your photo editing workflow is centralized in one place!
Like Lightroom, you can then sort, tag and categorize your images within the Luminar Library to make them easier to find. Many also find the Luminar Library to be simpler and more intuitive even than Lightroom's library.
Where Luminar excels over Lightroom is its preset workspace options. Luminar provides preset workspaces each specifically designed with an editing task in mind. For example, Luminar's preset workspaces include:
Professional
Quick & Awesome
Essentials
Aerial Photography
Black and White
Landscape
Portrait
Street
In addition to those presets, you can create your own workspace by saving the tools you use most often to a blank workspace.
If this feature sounds familiar, it's because Photoshop also provides preset workspaces. But, you'll note that Luminar's preset workspace options are much more extensive and cover a greater number of photography-specific needs. Anything to streamline your photo editing!
Skylum's Luminar also offers more editing tools than Lightroom but fewer than Photoshop. Having more editing tools is both an advantage and a disadvantage — they make the program more challenging to navigate, but they also allow you to do more with your photos.
Here's what we love about Luminar's editing tools:
Skylum Luminar Key Features
Luminar has gained popularity for its AI slider, which applies automatic quick fixes to your photos including brightening, clarifying, toning and other basic adjustments.
It also comes with a host of built-in tools to make your photo editing easier and faster. These Skylum Luminar features include:
AI Editor
Exclusive filters like Sunrays filter (which lets you add realistic looking sun rays to your images) and Orton filter (made famous by the Lord of the Rings and blurs parts of the image while focusing in on others)
Adjustment Layers
Image Layers
Dedicated presets for DJI drone photos
Skylum Luminar Extras
What we love most about Skylum Luminar is its expandable gallery of Luminar Looks. These Looks are sets of editing solutions, much like Lightroom's presets. But, Luminar Looks are even easier to use, and there's more of them!
Skylum's extensive Luminar Looks collection makes achieving specific, stylized photos even easier than ever. And, while Skylum comes pre-packaged with its own set of high-quality Looks, you can also find them for free all over the internet. Some of them are made by freelance photographers, but others are made by popular, professional photographers to help you achieve the looks you've loved in their work.
Once you apply a Luminar Look to your image, you can tweak the edit's intensity and fine-tune it to fit your photo. You can also build and save your own Luminar Looks, which saves you editing time in the long-run.
Cost
If you're liking the sounds of Skylum Luminar, you can purchase it online for a one-time fee. This purchase gives you access to Skylum Luminar for life! Plus there is a 30 day money back guaranty.
Get $25 off Skylum Luminar now.
---
3. Adobe Photoshop
It's hard to write an article about the best photo editing software for photographers without giving Adobe Photoshop a well-deserved mention. For artists, illustrators, and designers around the world, Photoshop has proven to be a capable and trustworthy editing tool.
Adobe Photoshop Interface
We'll be honest, Photoshop isn't known for its simplicity. In fact, if you've heard anything about Photoshop's interface, it's likely been how difficult it is to navigate! And it's true — Photoshop isn't the easiest software to learn. Instead, like most things in life worth doing, it requires a bit of patience.
The reason many beginners to photo editing struggle to use Photoshop is because it offers such an enormous amount of tools. We'll talk more later about all the great things you can accomplish with Photoshop, but know that it does attempt to lessen the learning curve offering organized workspaces.
Photoshop offers several different preset workspaces, designed to trim away the excess tools you don't need for your project. You can find these workspaces under Window >> Workspace in the upper menu bar. There, you'll see preset workspace options for Essentials editing, 3D, Graphics and Web and even Photography!
These workspace presets provide a great introduction to Photoshop, because they emphasize the best tools for the job. The Photography workspace, for example, puts Photoshop's brush, histogram panel and selection tools right at your fingertips. The 3D workspace, on the other hand, prioritizes Photoshop's 3D panel and 3D Material Dropper.
Of course, as you get more familiar with Photoshop and decide which editing tools you prefer, you can create and save your own customized workspace. A customized workspace that features only your favorite tools goes a long way to increasing your editing speed and streamlining your workflow!
So, even though Photoshop can be difficult to master, it's not necessarily difficult to learn. It's pre-made workspaces, in-app tools descriptions and clear tools icons help make learning the program more manageable. Don't try to dive in all at once! A piece-by-piece approach to Photoshop will likely be the more successful route.
Key Features of Photoshop
Photoshop's masking, retouching and layering tools are still some of the most compelling on the market. Although, it's fair to say that these tools might not be best for basic touch-ups, which would be best left for Lightroom. Photoshop is designed for professionals who need all the bells and whistles.
Photoshop's built-in features include:
Sophisticated touch-up and retouching
Extensive filters and brushes
Multi-layer editing
3D design functionality
Pro editing tools
Advanced color editing
Adobe Photoshop provides tools you simply won't find in other editing software. If you're a photo editor who works on graphic design projects or other, more layered assignments, Photoshop might be the photo editor for you.
Otherwise, if you're looking to touch up your photos before you turn them over to clients, you'd likely be happy with a more basic program. Still, if you see your photo editing needs increasing in the future, you might want to begin learning Photoshop. That way, you'll know how to do all of your edits in one software!
Adobe Photoshop Extras
Like many other photo editors on this list, Photoshop can increase its functionality through additional filters. That being said, Photoshop doesn't have nearly as many filters available as programs like Lightroom and Skylum Luminar. And, while you can import and use presets in Photoshop, you may find that they complicate your workflow.
Still, Photoshop does offer some other unique expansion opportunities. For example, you can import brushes and create your own brushes to use in your photo editing. You can also use Photoshop to create short animations or GIFs using the program's Timeline window.
Honestly, Photoshop's built-in capabilities are already so advanced, that it only makes sense that there are fewer chances to expand the software's functionality.
Don't know whether you need Photoshop or Lightroom? Check out our guide: Lightroom vs Photoshop: Which is the Best Solution
Cost of Photoshop
The other great thing about Adobe Photoshop is that you can get it through Adobe's Photography Plan, which pairs it with Adobe Lightroom. That means you get two powerful photo editors for a monthly subscription fee of $9.99/month!
Get started with a 7-day free trial of Adobe Photoshop and Lightroom together here in Adobe's Photography Plan.
---
4. Capture One
Capture One is a RAW image editor made by the camera company, Phase One. It is similar to the other software on this list, but with some solid distinctions.
Capture One Interface
Like any truly great photo editor, Capture One allows you to customize its layout to your liking. You can even create and modify the program's keyboard shortcuts so that they're intuitive to you and tailored to your needs.
And, like Lightroom, Capture One doubles as a photo editor and an organizer. But, its photo library functions a bit differently than Lightroom.
Capture One stores your photos both in sessions and in collections. What's the difference? Sessions allow you to group your photos by shoots for different clients, which helps you better find the best images to edit. Collections allows you to manually sort your images.
And, Capture One offers a keywording tool so that you can tag your photos with your own unique tags. Then, you can more easily locate similar images. For example, you could tag all of your portraits with a "portraits" tag, so that you could pull up all of your portrait photos in a simple keyword search.
Key Features
With Capture One, you get:
Layers – Not all editing tools have layers, and those that do can start to lag if you pile on too many. Capture One doesn't grow sluggish, despite offering many adjustments to make on each layer.
Advanced Color Editing – Capture One gives you more flexibility with sliders to adjust the granularity of color changes (even for the same colors).
Annotations – Make notes for your self or streamline collaborations with Capture One's annotations tool.
Speed – When handling large volumes RAW files over 20 megapixels large, Capture one has shown to operate at a higher performance level than the professional heavyweight contenders in this space.
Option to pay a one-time flat fee – While you can purchase a monthly plan — which is double the cost of Adobe Creative Cloud's Plan — you do have the option to purchase Capture One for a one time fee.
Capture One Extras
Like many of its competitors, Capture One offers opportunities to expand its capabilities with plugins and presets. Compared to addons offered for other photo editing programs, Capture One's addons are relatively new to the software. But, that doesn't make them less powerful.
For example, a plugin for Format allows you to upload your work directly to your online portfolio at Format through the Capture One software. That same plugin also lets you submit proofing galleries to clients and update your online blog.
Presets also help you to expand the software's functions by providing you with editing formulas to achieve specific photo edits. These styles and presets work to make your edits even faster.
Of course, because Capture One isn't quite as well-known or as popular as Adobe or Skylum, fewer presets exist on the Capture One marketplace. However, as more and more people discover just how great Capture One is, that tide will continue to shift.
Cost
How much you'll pay for Capture One depends on the plan you choose. Unlike many photography software, Capture One offers different software for different cameras. Choose from these single-user packages:
Capture One for Every Camera – Subscriptions start at $20/month. Purchase a license for a $299 one-time fee.
For Fujifilm – Subscriptions start at $9.99/month. Purchase a license for a $129 one-time fee.
For Sony – Subscriptions start at $9.99/month. Purchase a license for a $129 one-time fee.
For Nikon – Subscriptions start at $9.99/month. Purchase a license for a $129 one-time fee.
Get started with a 30 day free trial of Capture One.
---
5. ON1 Photo RAW
ON1 Photo RAW is a complete photo editing software that you can try for free. It works wonders on your photographs!
ON1 Photo RAW Interface
Not only is Photo RAW easy to download and install, but it offers a free trial! Simply follow the on-screen instructions to download the software, then use it on any major operating system, including PC and Mac OS X.
After you've installed and opened ON1 Photo RAW, you'll find a selection of getting started video tutorials waiting for you! See, ON1 Photo RAW is so dedicated to saving your time during your photo edits that it even eliminated the need to search for your own tutorial videos.
Once you actually enter into the software's workspace, you may feel a bit overwhelmed. Like most photo editors, ON1's selection of editing tools can be a bit intimidating if you're not a practiced photo editor.
Just take your time exploring ON1's features, and you'll be set!
Key Features
Speaking of features, ON1 Photo RAW offers several that are unique to this software! For one, this program doesn't require you to upload your RAW photos in order to edit them. In fact, all you have to do to edit your RAW images in ON1 Photo RAW is find your images where they're stored on your device and select them.
Because ON1 doesn't have to load your RAW images into the software, you'll find that it works lightning fast — even faster than Photoshop and Lightroom!
Other ON1 Photo RAW features include:
Stackable filters
Custom presets
Textures and borders
Live adjustments and previews
Available to download on any device
Selectively apply effects option
ON1 Photo RAW Extras
With ON1 Photo RAW, you'll gain access to literally hundreds of presets, stackable filters and other solutions to enhance your pictures in no time. And, of course, you can download even more online from fellow photo editors!
Plus, ON1 Photo RAW offers an addon for Lightroom, Aperture and Photoshop! So, if you're considering pairing photo editing software, this one works with a host of other programs.
Cost
ON1 offers three primary Photo RAW plans:
ON1 Photo RAW Software Only – Purchase for $99.99 and own ON1 Photo RAW outright for use on up to 5 computers.
Monthly Subscription (ON1 Photo RAW Software + ON1 360) – A subscription license to the software ensures you always have access to the latest updates, plus 1TB cloud storage for $15.99/month.
Yearly Subscription (ON1 Photo RAW Software + ON1 360) – Enjoy the free update benefits of a subscription to ON1 Photo RAW for just $89.99/year (comes with 200GB storage) or $179.99/year (comes with 1TB storage).
Try ON1 RAW free for 30 days.
---
6. Corel PaintShop Pro
Corel PaintShop Pro is easily one of the most straightforward photo editing software options online for people who want a simple but effective approach to upgrading their images. Though it might not be the most advanced tool in the market at first glance, it comes with everything you need to take your images to the next level without breaking the bank.
Like some other software, it requires a one-time fee, which starts at around $60. For that price, you gain access to dozens of textures, backgrounds, and brushes to choose from. And, app updates add new features all the time.
The newest version of Corel PaintShop Pro also boasts a new Photography Workspace, specifically designed for photographers. This simplified workspace streamlines your edit workflow by offering the best photo editing tools in a simple format. In fact, you can apply most of the tools in the Photography Workspace in just one click!
And, because this workspace is touch-ready, it's perfect to use for photo editing on a tablet or iPad. Corel has even made the tool icons large and distinct so that they're easy to select on a touch device.
Key Features
Other current features include:
Layers and masks
Refine brush for selections
SmartClone technology
AI enhanced presets
360-degree photo editing
Fantastic user experience
Graphic design tools and templates
Photo editing options like blur and fix
Learning tutorials
RAW image processing
Like many other photo editing programs, Corel's PaintShop Pro also offers plugins, brush extensions, color palettes and even textures that you can import to give yourself even more editing options.
Cost of PaintShop Pro
You can own Corel PaintShop Pro for just $79.99. They have a 30 day money back guaranty if you find it doesn't work out for you.
Get Corel PaintShop Pro.
---
7. ACDSee Photo Studio Ultimate
ACDSee Photo Studio Ultimate is a newer contender in the photo editing arena, so it hasn't been on most professionals' radars until recently. It's an all-in-one photography software solution that can do everything you need within a simplistic interface.
And, ACDSee's Mobile Sync feature allows you to send your photos to the editing program directly from your mobile device. The Mobile Sync app even keeps track of which photos you've sent to your Photo Studio Ultimate program so you don't have to wonder which images you still need to transport.
Key Features
ACDSee has some strong noteworthy features worth mentioning over market competitors:
No Importing – Directly edit source files from your drives and bypass importing the files.
Facial Recognition – The name says it all. A solid method of organizing and indexing images.
One time purchase price and monthly options
Auto align and blend layers
Parametric color
Cost
ACDSee Photo Studio Ultimate is available both as a subscription plan and as a lifetime license. The subscription plan comes with 4 ACDSee products accessible for up to 5 users for $8.90/month or $89/year and includes 50GB of storage. The Lifetime License costs $79.95 and includes 1 year of free updates and technical support.
Try ACDSee Photo Studio Ultimate today.
---
8. GIMP
GIMP is a free professional photo editing software that's easy to download and install on your computer. It has multiple features which help you with retouching photos, photo composition and picture enhancement. It also includes a built-in file manager.
Both beginner and professional photo editors will love GIMP's customizable interface, which allows you to create the perfect editing environment for your needs. You can customize not only the tools available, but also your workspace's color, widgets and widget spacings.
Key Features
Because it comes with a range of features that help with things like photo composition and image retouching, many photographers consider GIMP to be a great entry-level alternative to Photoshop and Lightroom.
Other features include:
Photo enhancements like corrective mode and vignette
File management and optimization modes
Digital Retouching
Clone and touch-up tools
Support for multiple plugins
Hardware support for input devices, including drawing tablets
Even more, you can create image authority with GIMP. It works great on Windows, Mac, and Linux operating systems. And you can edit photos of all formats.
Cost
GIMP is a free, open-source photo editor, which means there's no out of pocket cost to use this software!
Get GIMP now.
---
9. Canva
Canva is a simple graphic design software with a huge following. It operates on a freemium model and comes with multiple photo editing tools and products.
Canva allows you to adjust various elements of your images with a simple drag-and-drop editor, as well as add fonts and templates to your pictures if you want to use them on your website.
Canva's simple interface categorizes searchable elements to help you better find what you're looking for. Simply click the Search button, docked on the left-hand side of the screen, to browse frames, shapes and lines, illustrations and grids to add to your photo.
You can also apply various layouts, text and backgrounds to your image from the main workspace screen. With all of those tools at your fingertips, it's no wonder Canva is a favorite of photo editing graphic designers.
Key Features of Canva
Features include:
Over 8,000 templates
Photo blur and vignette
Image cropping and straightening
Image transparency tool
Design grids and photo frames
Stickers and badges
Add texture
Speech bubble maker
Photo enhancer
Unlike some other editing software, you can download Canva on your mobile phone and edit your photos instantly. The Canva Marketplace has tons of templates, photos, cards and icons that make your life easy in creating visual content for your site or blog.
Canva is a great tool for turning your photos into branded social media posts or graphic design projects. But, as a standalone photo editor, it lacks many of the more professional-level tools you'd expect. Still, if you want a photo editor that will help you make quick and beautiful Instagram graphics from your images, Canva is for you!
Cost
Canva offers three pricing tiers:
Free – For quick projects, you can use Canva and 8,000 of their templates for free.
Pro – Their most popular tier, the Pro subscription includes over 60,000 free templates and 60 million professional stock imagery for $9.95/user/month.
Enterprise – Designed for larger collaborative teams, this tier includes unlimited storage and support for $30/user/month.
Get Canva now.
---
10. PicMonkey
PicMonkey is a complete graphic design package that allows you to edit photos, make collages, apply touch ups, crop and more. It will help you develop your design skills and bring out your creativity to easily edit your images.
With a free trial, you can test out all of PicMonkey's unique features before you make any purchases. Try using PicMonkey to edit your photos using specific templates or arrange your images into a collage.
Like Canva, PicMonkey's tools are designed to help you turn your stunning photos into works of graphic design marvel! While you can use PicMonkey to make basic photo adjustments including brightness and other touch ups, this program shines when used to add graphic elements.
Key Features
Features include:
Basic Filters
Collage effects
Templates
Blank canvas design
Automatic sizing for social media
Collaboration features
You can also print photos, cards, canvases and more directly from PicMonkey. Talk about a one-stop shop!
Cost
PicMonkey plans start at only $7.99/mo, which makes it one of the cheapest photo editing options on the market.
Still not sure? Try PicMonkey for free now.
---
11. Pixlr Editor
Although you can download a desktop or mobile app if you prefer, the Pixlr Editor is another great online photo editing software alternative. There's even the option to upgrade to "Pixlr X" if you're looking for a more advanced editing option.
The first thing you'll notice about Pixlr's interface is probably its similarity to Photoshop! The workspace is a bit simpler because it doesn't have quite as many tools, but the general layout looks the same.
You can view your layers and editing history on panels on the right of the workspace and choose from a variety of editing tools from a left-hand vertical toolbar.
So, for those looking to build their way up to editing with Photoshop, Pixlr Editor is a good first step!
Key Features
Like Photoshop, Pixlr allows you to add images to blank canvases, create unique effects, and add filters on-the-go.
Features include:
Over 2 million free effects
Filters and overlays
Creative editing app
Mobile and desktop downloads or web interface
Various Pixlr versions to choose from
Cost
You can choose from Free, Premium, or Professional plans from Pixlr:
Free – Enjoy free access to Pixlr X and Pixlr E, along with basic editing tools and limited stickers and overlays.
Premium – This plan comes with unlimited access to Pixlr X and Pixlr E, as well as exclusive video tutorials and 7,000 extra stickers for just $3.99/month.
Professional – The Professional plan includes free access to stock images, graphics, templates, fonts and video files, as well as AI tools and extensive editing tools for $14.99/month.
Get Pixlr now.
---
12. Snappa
Snappa is an online graphics and design software available online for photographers who want to transform their images into something more.
Maybe you're looking to convert your pictures into social media banners, or photos for your blog. Snappa will help you to transform your images by adding new dimensions and effects with ease. And, you don't even have to download anything to get started.
Plus, Snappa promises "no learning curve," so this program is perfect for beginner photo editors and designers. The easily-accessible upper horizontal toolbar contains all the major tools you'll need to transform your image, including effects, text and graphics. Simply select a tool and set your customizations in the sidebar panel that opens.
Key Features
Features include:
Drag and drop photo editing
Image dimension templates
Available high-resolution stock photos
Add graphics and texts in seconds
Share graphics on social media
Cost
Choose the right Snappa tier for you:
Free – 1 user and access to 6,000 templates
Pro – Unlimited downloads, social media sharing and custom fonts for 1 user for $10/month
Team – Unlimited downloads, Buffer integration and team collaboration for 5 users for $20/month.
Get Snappa now.
---
13. PortraitPro
PortraitPro is a professional image editor designed for photographers who specialize in portrait photography.
The application includes everything you might need to edit skin tone, remove blemishes or wrinkles from your subject's face, add makeup and more. Also, it allows you to add effects to fix things like poor lighting or get rid of sagging cheeks.
New, built-in interactive tutorials make this program super easy to use, especially if you already know how you want your finished photo to look. PortraitPro saves your progress as you work through these tutorials, so you always know how your photo editing skills are improving!
Key Features
Features include:
Advanced layering options
Skin smoothing with ClearSkin 5 technology
Wrinkle Remover
Makeup tools
Award-winning editing using sliders
3D relighting
Expression sliders to enhance smiles, frowns and more
If you're a portrait photographer, you should definitely consider getting PortraitPro now!
Источник: [https://torrent-igruha.org/3551-portal.html]
.
What's New in the Best PC For Photo Editing Archives?
Screen Shot
System Requirements for Best PC For Photo Editing Archives
First, download the Best PC For Photo Editing Archives

You can download its setup from given links: