30.06.2019
PC needs an upgrade Archives
PC needs an upgrade Archives
Tag Archives: Computer Upgrade
Network Rescue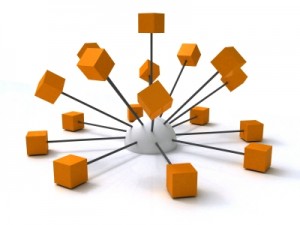 Computer systems and networks need to managed and evolved in a planned manner. Many computer systems grow organically as time and necessity dictates, this is quite natural but there comes a time when professional involvement can bring major benefits to networks that may have got a little out of hand.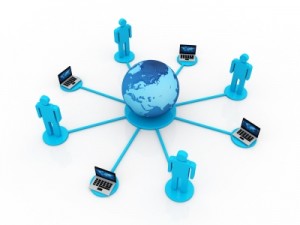 One area that we have specialised in is taking company networks that have evolved, assessing them, providing recommendations and bringing them together and up to date so they function better and as a whole. By doing this we are able to provide increased performance, stability, resilience to the users and cost saving to the owners.
Network Rescue Case Study:
Company A with a staff approaching 10 were tenants within a shared office building environment where they utilised the landlords computer network. Their server was SBS2003 with Exchange and they ran some Intranet based applications to their users on the main server.
Clients were a mix of Windows Xp through to Windows 7/8 machines that had been installed as necessary and as the company grew. The company used MS Office of various flavours and years with differing email client software. With Windows XP and Server 2003 (and SBS2003) past end of life, the client machines were having issues with application compatibility moving forward and they contacted us about a complete system assessment. The company were also moving to new premises shortly.
Our Solution:
The server was upgraded to a Windows 2012 Server providing their file storage and Web Application hosting utilising a second user reconditioned HP server with new hard drives. Email was migrated to Office 365.
Where possible and where hardware supported it, clients were upgraded to later versions of windows and through to Windows 10 as a stable platform. New machines were provided as necessary.
Office 365 Business Premium was provided with Monthly billing at annual rates, reducing capital and costs.
The company later moved to new premises and as well as providing the internal structured cabling, expanding on what was already there. we installed Rack, Switches and patch panels.
In the new premises 2 new VDSL circuits were installed with 80/20 bandwidth each. These provide dedicated lines for VOIP and Data and redundancy for each other should there ever be an issue with connectivity.
A new hosted phone solution with inclusive calls (01, 02, 03 & Mobile) was provided along with new phones.
Stability and resources have been improved with the replacement of the server hardware. Standardisation and upgrade of Desktop operating systems and Office versions improved user satisfaction. The provision of the hosted VOIP phone solution provided the company a modern and up to date phone system for minimal outlay.
If your network needs rescuing, expanding or upgrading or even part of it could do with some attention, Pelican Computers can work with you and your budget to provide highly stable network and computer infrastructures.
Why not give Pelican Computers a call on 01480 702110 or 01733 393892 and see how we can help you leverage the very best from your IT resources and budget.
For more information see the individual resources below.
Office 365 solutions from £3,10 per month. Come and talk to us.
80/20 uncontended VDSL/FTTC £31 per month
Hosted Professional Email Solutions
Hosted Phone Solutions
Tagged Computer rescue, Computer system, Computer Upgrade, network recovery, Network Rescue, Network update, Server upgrade
Home Users
We have a vast range of experience gained in the commercial support market, and we can bring this to the home users as well.
No more picking your computer up, taking it into the computer shop, waiting weeks for them to look at it. We can come to your home, run a quick diagnosis and repair your computer onsite. If necessary, we will remove your hardware and get to work on the issues right away at our base.
Virus Removal
Unexpected Behaviour
System Performance
System Failure
Upgrades
Installations
Networking and Wireless Issues
Printer Solutions
Much more
We can also provide other solutions for the home user including:
Office 365 solutions that beat Microsoft on on their own pricing / terms
Professional Email systems with Microsoft Exchange for home business users, from £1.45 per month
Home phone solutions from just £4 per month. Add an additional line – anywhere.
Website hosting with WordPress, great for fun projects and school project development.
Security systems including CCTV
Why not get in touch with us to see how we can help you.
Have a look at our case studies to see how we have helped other users
Computer slow, and unexpected behaviour.
Our new client was reporting that their childs laptop computer was "Acting Weird" and "doing things it shouldn't" including presenting some material not suitable for children.
We discussed the situation with the client, and looked at a plan forward.
Using tools at our disposal, we assessed the situation and found that the computer was infected with a range of viruses, trojans and malware.
We backed up the essential data, removed unwanted applications, programs and viruses that were causing the reported behaviour and uninstalled infected programs.
We then cleaned the computer up to improve its performance and restored the cleaned data to the original location, re-installing cleaned versions of the removed programs as needed.
One suite of products had been removed by the client which was MS office 2000. The client did not have the original media nor the licence meaning that we were unable to re-install this for them. We set them up with an Office 365 Licence that met their needs, and provided them with online access to their software and apps, as well as always having access to their keys and software. This also enabled them to have office on their phone and tablet all in the same low price.
Laptop reported as very slow, and sometimes failed to start.
A common problem with laptops as they live in a harsh environment, subject to high heat cycles, movement, drops and their design is such that heat dissipation can be quite an issue.
On inspecting the laptop it was an early Windows XP machine, Talking with the customer it was from 2007/8, but it was thought to be older than that.
On checking the machine the hard drive was starting to fail. on discussing with the client they requested repair so this is what we did for the customer:
Using tools at our disposal, we cloned the HDD to a new HDD
Replaced the HDD and bought the machine back up, tested it. Things were already better
Checked and cleaned the operating system.
Returned the machine to the delighted customer.
Prior to the above work, the laptop, when it did boot, was taking about 3 minutes to get to the login screen. When returning the computer to the customer, we demonstrated the changes, boot to login was taking a shade over 20 seconds. of course performance of the machine in use was very quick and reliability was also improved.
We had installed a solid state hard drive to the customers machine, cloned their original HDD with all of its files and  refreshed it to help it run efficiently.
Needless to say, the customer was delighted, and it had saved them from having to buy a new £350 laptop.
Talk to us to see how we can help resolve your computer problems
Tagged Computer expansion, Computer Fix, Computer repairs, Computer Support, Computer Upgrade, computer virus, Eaton Ford, Eaton Socon, Eynesbury, malware, St Neots, virus
Computer Systems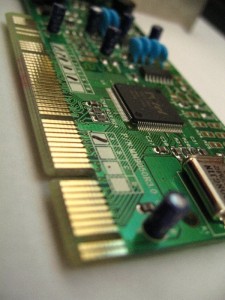 From Windows Server 2012 to Windows 98 desktops Pelican Computers can work on your systems and develop them to be the best they can possibly be.
Fixing issues and developing solutions comes naturally to us, and we explain the process to you in a simple and understandable manner. Whether your computer won't start, is plain slow or you want a full expansion to your computer networks, Pelican can help you.
We have a wide range of expertise in the following:
Windows client systems to Windows 10
Windows Server to Server 2012, MS Exchange, Active Directory, IIS, DHCP, DNS,  file sharing and security
Firewalls, switches and security solutions
Wireless and wired networks and we also repair computers, from broken laptop screens to replacing hard drives, we can do it.
We can offer break fix solutions, Data recovery options and system upgrades – ask us how we can make you go faster.
We are Microsoft Partners and have access to a range of hardware and software solutions to help you grow your computer network.
Tagged Computer expansion, Computer repairs, Computer Upgrade, Desktop Support, desktop upgrades, laptop fixes, laptop upgrades, Windows Desktop, Windows Laptop, Windows Server, Windows Support
About Us
Pelican Computers provide computer support and solutions to the local and wider area customers from our base in St Neots, Cambridgeshire
Free from annual fees
Free from joining fees
Free from call out charges*
Free from rolling contracts
Free from tie-in periods
FREE initial assessment of your equipment**
Transparent charges, no hidden extras
Assistance when you need it
Plain English speaking – keeping our customers in the loop.
Microsoft registered members
Why not get in touch today to see how we can help you.
We have nearly 20 years of experience in the computer systems and networks field. We are a local company with local staff and we cover onsite from St Neots up to the Peterborough area and down the A1 to the Letchworth and Hitchin area, west to Northampton and east to Cambourne and Cambridge. As we are always willing to go the extra mile, if you are outside of this area, why not give us a call anyway, we love to help.
* Within the Peterborough area or 20 miles of St Neots 
** Free Initial Assessments of business solutions 
Tagged Computer expansion, Computer Fix, Computer repairs, Computer Support, Computer Upgrade, Desktop Support, desktop upgrades, hosted phone systems, laptop fixes, laptop upgrades, Phone Systems
Computer Support Made Easy
Pelican Computers provide a range of services to our local customers throughout Cambridgeshire, Bedfordshire and Northamptonshire
We provide:
Local computer and IT support, upgrades and solutions
Network Infrastructure maintenance and expansion
Telephony solutions including Voice Over IP – Voip
Hosting and support for a wide range of systems and infrastructure
Providing excellence in network and infrastructure management. With an eye on detail we can provide solutions to all of your IT related questions.
People say we are different, they are probably right.
With Pelican you can call us any time
Our fee structure is simple and transparent
We only charge for the work we do
If you already have IT support, we can still help
We will happily come in and provide an assessment
We are not just here for business customers either:
Our same levels of service and attention to detail are available to individuals and home networks alike.
Are you sure your home network is secure? Simply call us and we can:
Provide an assessment of your home network
Ensure that firewalls are correctly configured
Confirm that any wireless connectivity is secure
Help with any hardware and software installation issues
Virus and trojan removals
Help you protect yourself and your family in the internet environment
What's more, you get our fantastic corporate rates into the bargain and our same levels of support when you need it, where you need it.
We provide computer and IT support the following areas:
St Neots
Peterborough
Bedford
Milton Keynes
Sandy
Biggleswade
Letchworth
Rushden
Papworth
St Ives
Warboys
An all areas in-between, so why not get in touch to see how we can expand your network, save you money and improve your services.
Tagged Computer expansion, Computer Fix, Computer repairs, Computer Support, Computer Upgrade
Источник: [https://torrent-igruha.org/3551-portal.html]
,
PC needs an upgrade Archives
2.11.10 Upgrading MySQL on Windows
There are two approaches for upgrading MySQL on Windows:
The approach you select depends on how the existing installation was performed. Before proceeding, review Section 2.11, "Upgrading MySQL" for additional information on upgrading MySQL that is not specific to Windows.
Upgrades between non-GA releases (or from a non-GA release to a GA release) are not supported. Significant development changes take place in non-GA releases and you may encounter compatibility issues or problems starting the server.
MySQL Installer does not support upgrades between Community releases and Commercial releases. If you require this type of upgrade, perform it using the ZIP archive approach.
Upgrading MySQL with MySQL Installer
Performing an upgrade with MySQL Installer is the best approach when the current server installation was performed with it and the upgrade is within the current release series. MySQL Installer does not support upgrades between release series, such as from 5.7 to 8.0, and it does not provide an upgrade indicator to prompt you to upgrade. For instructions on upgrading between release series, see Upgrading MySQL Using the Windows ZIP Distribution.
To perform an upgrade using MySQL Installer:
Start MySQL Installer.

From the dashboard, click Catalog to download the latest changes to the catalog. The installed server can be upgraded only if the dashboard displays an arrow next to the version number of the server.

Click Upgrade. All products that have a newer version now appear in a list.

MySQL Installer deselects the server upgrade option for milestone releases (Pre-Release) in the same release series. In addition, it displays a warning to indicate that the upgrade is not supported, identifies the risks of continuing, and provides a summary of the steps to perform an upgrade manually. You can reselect server upgrade and proceed at your own risk.

Deselect all but the MySQL server product, unless you intend to upgrade other products at this time, and click Next.

Click Execute to start the download. When the download finishes, click Next to begin the upgrade operation.

Upgrades to MySQL 8.0.16 and higher may show an option to skip the upgrade check and process for system tables. For more information about this option, see Important server upgrade conditions.

Configure the server.
Upgrading MySQL Using the Windows ZIP Distribution
To perform an upgrade using the Windows ZIP archive distribution:
Download the latest Windows ZIP Archive distribution of MySQL from https://dev.mysql.com/downloads/.

If the server is running, stop it. If the server is installed as a service, stop the service with the following command from the command prompt:

Alternatively, use NET STOP .

If you are not running the MySQL server as a service, use mysqladmin to stop it. For example, before upgrading from MySQL 5.7 to 8.0, use mysqladmin from MySQL 5.7 as follows:

If the MySQL user account has a password, invoke mysqladmin with the option and enter the password when prompted.

Extract the ZIP archive. You may either overwrite your existing MySQL installation (usually located at ), or install it into a different directory, such as . Overwriting the existing installation is recommended.

Restart the server. For example, use the SC START or NET START command if you run MySQL as a service, or invoke mysqld directly otherwise.

Prior to MySQL 8.0.16, run mysql_upgrade as Administrator to check your tables, attempt to repair them if necessary, and update your grant tables if they have changed so that you can take advantage of any new capabilities. See Section 4.4.5, "mysql_upgrade — Check and Upgrade MySQL Tables". As of MySQL 8.0.16, this step is not required, as the server performs all tasks previously handled by mysql_upgrade.

If you encounter errors, see Section 2.3.5, "Troubleshooting a Microsoft Windows MySQL Server Installation".
Источник: [https://torrent-igruha.org/3551-portal.html]
PC needs an upgrade Archives
You can use the Symantec provided upgrade scripts to upgrade your 32-bit and 64-bit client computers to the Microsoft Windows 10 Creators Update without decrypting and re-encrypting your drives. The scripts support upgrades from the following Microsoft Windows operating systems:
Windows 7
Windows 8
Windows 8.1
Windows 10 (any version; see Note below)
The scripts upgrade Windows to the Windows 10 Creators Update. The Creators Update is a full OS upgrade and not a patch release, so an in-place OS upgrade is performed.
Note: Symantec Encryption Desktop currently does not support the Fall Creators Update (version 1709).
This document includes command line scripts within compressed archives.
---
This article includes a limited number of upgrade scenarios. Administrators can customize the documented procedures to meet their organization's requirements. Symantec recommends testing the script prior to deployment to ensure that the script meets the needs of your business environment, including any installed third-party applications. Testing the script also confirms that all of your customizations and configuration changes work as expected.
---
About the scripts
The upgrade scripts are available for download in the following compressed archives:
Script
Description

SED_Win7_Upgrade_SED10.4.1_MP1.zip

Contains the scripts for upgrading from Windows 7 to the Windows 10 Creators Update.

Note: Use only on systems that have Symantec Encryption Desktop 10.4.1 MP1 or later installed.

SED_Win8_10_Upgrade_SED10.4.1_MP1.zip

Contains the scripts for upgrading from Windows 8, 8.1, or an earlier version of Windows 10 to the Creators Update.

Note: Use only on systems that have Symantec Encryption Desktop 10.4.0 MP1 or later installed.
System requirements for using the upgrade scripts
32-bit or 64-bit version of one of the following platforms:

Windows 7
Windows 8
Windows 8.1
Windows 10 November 2015 update
Windows 10 Anniversary Update


Symantec Encryption Desktop 10.4.1 MP1 or later

The Microsoft Windows Installation Media
Note: You must have administrator and write access to run the upgrade.

Sufficient available disk space to upgrade to the Windows 10 Creators Update:

For 32-bit systems, ensure that at least 16 GB of disk space is available
For 64-bit systems, ensure that at least 20 GB of disk space is available
Before you begin
Unmount all virtual media.
Make sure that the system sleep timer is not set to less than one hour.
Warning: Make sure that you back up your system before you attempt this process.
Note: The computer must restart several times during the upgrade. You must authenticate each time that the computer restarts. However, you can bypass the authentication if you enable a pre-boot bypass. Symantec recommends that you configure at least three pre-boot bypasses so that the upgrade proceeds without requiring authentication after every restart. If you do not utilize all of the pre-boot bypasses, make sure to disable any unused bypasses when the upgrade is completed.
You must use the command to allow multiple reboots without requiring pre-boot authentication during the upgrade.
Running an upgrade with the upgrade script
To run the upgrade script:
Make sure that you have write access to the Microsoft Windows 10 Creators Update Installation Media. If you use a CD/DVD or a USB flash drive, copy all of the contents to a local drive or external drive first.
Note: Make sure that the destination folder name does not contain any spaces.
Copy the compressed archive onto the client computer that you want to upgrade. To determine the correct file that you must use, refer to the table in the About the compressed archive files section of this article.
Extract the compressed archive.
Open an administrator command prompt and navigate to the folder in which you extracted the upgrade scripts.
To initialize the upgrade, run the following command:

For example: WinRS2-upgrade-SED1041.cmd
If all operations are successful, the Windows 10 setup wizard is displayed. Complete the wizard to finish the upgrade.
Troubleshooting
Symantec provides an additional script that you can run after completing the upgrade to the Windows 10 Creators Update if you face any of the issue that are described below.
The post-upgrade script automatically applies a workaround for the following issues:
The hibernation feature in Windows no longer works on systems that were upgraded from Windows 7. Affected systems shut down completely instead of entering hibernation mode.
When users change their Windows password, they are unable to use the new password to authenticate at pre-boot.
To run the post-upgrade script:
Open an administrator command prompt and navigate to the folder in which you extracted the upgrade scripts.
Run the file to apply the workaround.
Restart the computer.
For information on upgrading Symantec Encryption Desktop client computers to Microsoft Windows 10 RS1 and RS3, see the Symantec Support Center article at https://support.symantec.com/en_US/article.HOWTO128174.html.
Источник: [https://torrent-igruha.org/3551-portal.html]
.
What's New in the PC needs an upgrade Archives?
Screen Shot
System Requirements for PC needs an upgrade Archives
First, download the PC needs an upgrade Archives

You can download its setup from given links: